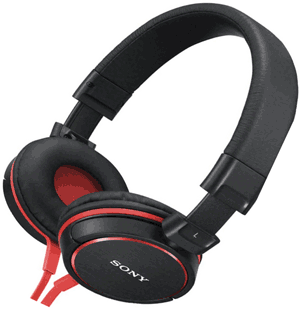 Question from Denise R.:  I just bought a new Dell laptop because my old Acer stopped working. The Acer came with a great pair of headphones bundled with it, and I'd like to get a new pair that'll work equally well with the Dell.
I've seen headphones priced anywhere from $5 to $400, and I don't really know how much I need to spend to get a good pair. I'll be using them mainly to watch Netflix in my dorm room. I'd appreciate your advice. Thanks.
Rick's answer:  Hi Denise. If you like the headphones that came with your old laptop, you can always just use those with your new laptop instead of buying a new set. That's assuming they still work well of course. 
In my opinion, I think brand matters more than price when it comes to headphones. I have used several brands over the years, and I have always had the best luck with Sony headphones. (#ad)
There are more "upscale" brands on the market, and a serious audiophile might be able to discern enough difference between them to justify paying a higher price, but I can't. And most other folks can't either.
As far as price is concerned, I'd recommend most anything made by Sony in the $30-$60 range. Anything more than that would be overkill for use with Netflix in my opinion.
It all comes down to personal preference really, and now you know mine. Good luck Denise!
Click here (#ad) to check out the great selection of Sony headphones at Amazon.
Bonus tip: Want to make sure you never miss one of my tips? Click here to join my Rick's Tech Tips Facebook Group!
---
Would you like to ask Rick a tech question? If so, click here and send it in!
If you found this post useful, would you mind helping me out by sharing it? Just click one of the handy social media sharing buttons below. Thanks a bunch!