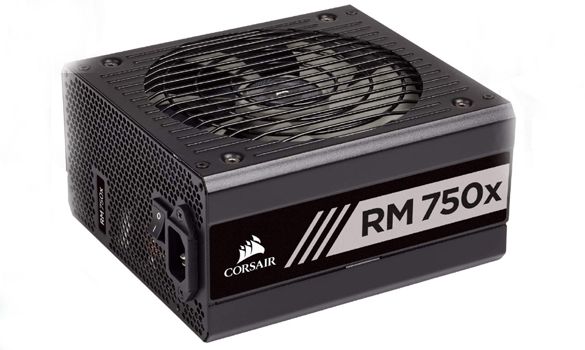 Note: The links in this post are affiliate links.
Question from Julian D.:  My older brother has offered to help me build a gaming computer using the money I got for my birthday.
He gave me a list of parts to order and everything looks ok, but I have a question about the power supply.
He said a 600 watt PSU will power everything I'm planning to put inside the system but that I should buy a 750 watt PSU in case I ever want to add anything else to the system.
The thing is the 750 watt power supply that he recommended will cost about $40 more than the 600 watt one I'm looking at on Amazon.
What I'd like to know is do you think it's worth an extra $40 to buy a larger power supply than I really need, and do you think the 600 watt power supply will be big enough? I'd really prefer to use that $40 for something else right now.
Rick's answer:  First of all Julian, congrats on taking on the project of building your own gaming PC. You're sure to learn a lot, and I believe you'll have a lot of fun doing it!
Without knowing exactly which parts you'll be using in your build I won't be able to tell you whether the 600 watt PSU would suffice or not. That being said, I agree with the recommendation that you buy a larger power supply than you need at the moment.
Gaming hardware can be quite power-hungry, and simply upgrading to a newer, more powerful graphics card at some point in the future could easily put a strain on a PSU that's already being tasked to provide the maximum power that it's rated at.
You might also end up adding an additional hard drive, an SSD, or some other internal component that will add to a system's already tight power requirements.
In my opinion, it's always best to err on the side of extra power when choosing a power supply, especially when you're buying one to go in a brand new system.
After all, it's cheaper to buy a larger power supply to begin with than it would be to buy a smaller one and then have to buy a larger one to replace it at some point in the future.
Just my 2 cents…
I hope this helps, Julian. Good luck!
Bonus tip: Want to make sure you never miss one of my tips? It's easy! Just…
Click here to sign up for my free Rick's Daily Tips Email Newsletter!
---
Would you like to ask Rick a tech question? If so, click here and send it in!
If you found this post useful, would you mind helping me out by sharing it? Just click one of the handy social media sharing buttons below. Thanks a bunch!