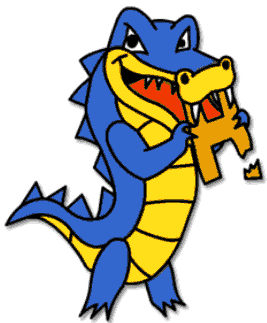 Question from Caitlyn D.:  In 2009 I started a book blog on WordPress.com. I blogged just for fun at the beginning, but then I started making some pretty good money from affiliate commissions.
I read an article a few days ago that said I should move my blog to my own domain if I'm serious about making money. Well, I am.
That same article also recommended that I use Hostgator
to host my blog. I'd like to have your opinion about them. Do you recommend them for hosting a WordPress blog?
Rick's answer:  I've been a very satisfied Hostgator customer for years, Caitlyn.
In fact, I've hosted some of my own websites on a Hostgator server since 2003 and I have nothing but great things to say about them. Their downtime is among the best in the industry, and their tech support is amazing – on the rare occasions when you need it.
Hostgator also makes it very easy to install WordPress on your server. Just click the Fantastico link, select WordPress from the list of available scripts, then follow the prompts. You'll have a working WordPress blog in just 2 minutes. Literally.
Once WordPress is installed you can just export your blog posts, comments, and photos from WordPress.com, then import them into your new Hostgator-based self-hosted blog.
If that sounds good, you can click here
to check out Hostgator's website.
Now all of the above being said, this very Rick's Daily Tips tech blog happens to be hosted on a VPS from inmotion hosting.
Why? Because inmotion's VPS packages are extremely affordable and they're very capable of handling the high traffic volume this blog receives on a daily basis.
In fact, this blog has never gone down since I moved it to inmotion a few years back, even during periods when I had multiple posts go viral at the same time.
Bottom line: Hostgator is indeed a great WordPress host, but if you have a high traffic blog I strongly recommend that you check out the VPS plans at inmotion hosting as well.
Note: The links in this post are affiliate links.
---
Do you have a tech question of your own for Rick? Click here and send it in!