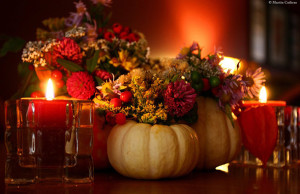 Today is Thanksgiving, the one day each year that we set aside to give special thanks to our Creator for the many blessings that He has bestowed upon us throughout the past year.
This is a day to fellowship with family and friends – an opportunity to reminisce about the joys we have shared and treasure the memories of those who have passed on. 
And it is also a day to give special thanks to our brave men and women in uniform and to say a special prayer for God's protection over them as they serve in their appointed duty stations.
Those countless patriots won't be enjoying Thanksgiving with their own families and friends today because they will be busy protecting our freedom in places that most of us could never even find on a map.
So my special tip for today is this…
Enjoy this Thanksgiving Day to the max! Eat your turkey with all the trimmings, and share the bounty of food and love with everyone you encounter. Watch the football games and fine-tune your Black Friday shopping strategies.
But above all else, be sure to take a few moments to thank the good Lord for His many blessings and remember those who are serving around the globe to help safeguard our American way of life.
Happy Thanksgiving everyone!