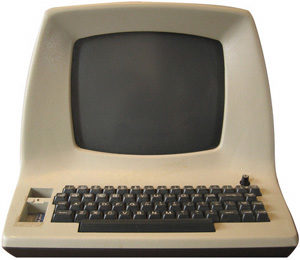 With the federal government spending trillions of dollars each and every year, wouldn't you expect our most critical government agencies to be using the latest technology?
Well here's a news flash for you:  They don't.
According to a new report from the Government Accountability Office (GAO), some of the government's most important tasks are still being completed using computer equipment and software that was developed as far back as the 1950's.
If you're thinking that tasks being completed using such outdated equipment can't be all that important, consider this quote from the GAO report: 
"Agencies reported using several systems that have components that are, in some cases, at least 50 years old. For example, the Department of Defense uses 8-inch floppy disks in a legacy system that coordinates the operational functions of the nation's nuclear forces."
Read that quote again and let it sink in. Wouldn't you expect that any agency dealing with nuclear weapons on any level would be using the most up-to-date equipment they can find?
In my opinion, any government that takes in trillions of dollars in revenue every year and borrows billions more should be able to afford to equip its employees with 21st century technology. And they shouldn't have to raise additional revenue (i.e. raise taxes) in order to do it.
Do you agree? Let me know what you think by commenting on my Facebook page.
If you like this post you can get my latest tips in my weekly RicksDailyTips Email Newsletter. Sign up for free at the bottom of this page!
Image credit: Konrado Fedorczyko