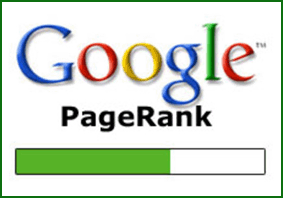 Yesterday, Google completed their first Toolbar PageRank Update since February 2013.
Many bloggers who had created their blogs early in the year had been wondering why the PR of their blogs' home pages were still stuck at zero, but now they can finally see where their sites stand in the eyes of Google.
For several years a website's PageRank was a major determining factor that Google's ranking algorithm used to determine where a given web page should rank against other pages on the web for a given search term. In general, the higher a page's PR, the higher it would be displayed in the search results for a given search. 
In simplified terms, a web page's PageRank number (somewhere between 0 and 10) was calculated based upon the number (and quality) of links from other websites that were pointing to that particular page. This made inbound links quite a valuable and sought-after commodity, which in turn was responsible for creating the cottage industry of link buying, selling and trading.
Google frowns upon this "manipulation" of the link pool, and in recent years they have made changes to their ranking algorithm in order to reduce the importance of links when calculating their search engine rankings. In addition, they also began penalizing websites that they believe to be in the business of buying and selling links.
There had been speculation of late throughout the blogger/webmaster community that Google was planning to quietly dump the PageRank indicator from the Google Toolbar altogether without ever releasing another Toolbar PR update, but apparently that was not to be the case. Personally, I wish they would dump it because that would put an end to the fervor to build backlinks to websites in order to boost a site's search engine rankings.
If you own a blog or website and you'd like to check out its new PageRank, you can do so by installing either the Google Toolbar for Internet Explorer or a browser extension for Chrome or Firefox.