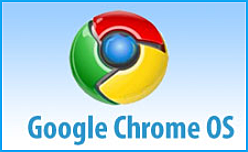 Google's Chrome Operating System is a huge hit among users who simply want to use their computers to access the Internet and Internet-based services. In fact, the number one selling laptop on Amazon right now is a Chromebook.
But as popular as Chromebooks already are, Google plans to widen their appeal even more by adding features that will allow them to do many of the things that Windows machines can do when they are offline. For example, the latest version of Chrome OS allows you to watch entire movies offline. And by the way, you can even edit video on a Chromebook now. 
Plenty of offline features are in the works for future versions of Chrome OS, both by Google themselves and a number of third-party software developers. And Google's short 6 week update cycle for Chrome OS means users won't have to wait for months or even years for new features to become available.
Google insists that Chromebooks will always be web-centric devices. After all, Google makes it's money when you use their services and view their ads on the web. But they also realize that in order to grow the Chrome OS into a true rival of Windows, they must give the user the ability to use their machines offline as well.