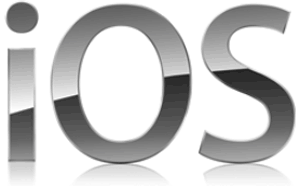 Night Mode is absolutely awesome if you use your mobile device at night. Night Mode inverts the colors on the screen, making the device emit a lot less light – which in turn results in a lot less strain on the eyes.
While Night Node is built into a handful of popular apps, it isn't a standard feature on all iOS devices that works regardless of what you happen to be doing with the device at any given time.
But that's ok, because we can easily "create" a virtual Night Mode on any iOS device that can be toggled on and off as needed with a single button! Here's how: 
1 – Tap Settings>General>Accessibility.
2 – Tap on Accessibility Shortcut.
3 – Select Invert Colors.
4 – Press the Home button three times in a row.
Your new "Night Mode" is now activated and ready for use any time you need it. To turn it on, simply press the Home button three times. To toggle it back off, press the Home button three times again. Enjoy!