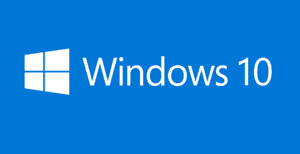 First of all, let me say that I really appreciate Microsoft's generosity in letting Windows 7 and Windows 8.1 users upgrade their PCs to Windows 10 for free.
That being said, they made the upgrade process a bit tedious for users who wished to do a clean install of Windows 10 on their machines instead of doing a simple in-place upgrade.
For whatever reason they designed the upgrade process in a way that required you to first upgrade your existing Windows 7 or 8.1 installation to Windows 10, then wipe the drive and reinstall Windows 10 using your old Windows Product Key. What on earth were they thinking? 
Well, to Microsoft's credit they have finally streamlined the free Windows 10 upgrade process in a way that allows you to simply download the Windows 10 installation files and install them from scratch, then activate the new Windows 10 installation using your existing Windows 7 or 8.1 Product Key.
You can download the Windows 10 Upgrade files manually from this page on the Microsoft website. If you wish to upgrade via a clean Windows 10 installation, download the Media Creation Tool from the same page and use it to create either an Installation DVD or USB flash drive.
This new way of upgrading with a clean Windows 10 installation eliminates the unnecessary in-place upgrade step, saving users lots of time and aggravation.
I have to give the guys and gals in Redmond credit where it's due. They might not always get things right the first time around, but they do eventually right the ship after enough users send in their feedback.
Thanks Microsoft. And I mean it. I really do.