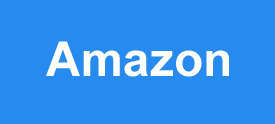 You probably know that Amazon has a huge selection of Christmas CDs and MP3s, but did you know they give away dozens of awesome Christmas songs in MP3 format every year during the holiday season?
Well, they do, and you can download them right now absolutely free! Simply follow the steps below: 
1 – Sign into your Amazon account.
2 – Type Christmas Music into the search box, then select Christmas Music in Digital Music from the list that drops down.
3 – Scroll down the page until you see a list of Christmas songs along with the artists' names. Here's a screenshot that shows what you're looking for:
4 – Change the "Sort by" option to Price: Low to High. (Refer to the red arrow in the screenshot above.)
5 – Scroll down until you see the list of songs again. You should see that the prices of the songs at the top of the list have been set to "Free".
6 – Click the "Add to MP3 Cart" button at the far right for each free song that you wish to download, then scroll back to the top of the window.
7 – Hover your mouse over the MP3 cart link near the top-right corner of the windows. Note: This is NOT the large shopping cart icon located at the right end of the dark band. It's the link on the line below it.
8 – Click the yellow Proceed to checkout button.
That's all there is to it. Simply complete the checkout process (you won't be charged anything because the songs you selected are free) and you'll be given instructions for downloading and listening to your free Christmas MP3s!
---
If you find this post useful, I hope you'll consider sharing it with your friends.