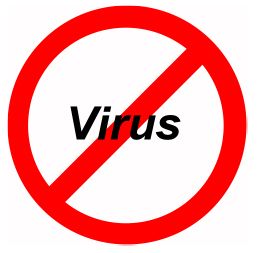 I'm often asked whether free antivirus programs are as effective at protecting a Windows PC from virus infections as their "paid" counterparts.
And I must say, that's an excellent question.
Back in the early days of home computing my answer would have been no because the free antivirus programs available at the time were indeed inferior to the commercial programs.
But that has changed over the years…
Today, the free and paid versions of the most popular antivirus programs use the exact same antivirus engines. As a result, there are literally no differences between their relative abilities to prevent, track down and remove viral infections.
The only real differences between the free and paid versions are in the extra "add-on" bells and whistles that come with the paid versions and the fact that the paid versions typically come with tech support included.
In my opinion the average user doesn't need those extras (and yes, that includes the tech support).
Truth be told, head-to-head tests consistently find that free antivirus tools provide the same level of protection as their paid counter-parts.
In fact, the latest test by the folks at security research firm AV-Test actually found that Avast Free Antivirus beat out all other antivirus products on the market – and that includes programs that don't even offer a free version.
And this latest test found something else that you might find surprising…
Windows' own native Windows Defender security suite now ranks among the best at preventing viral infections (it ended up in 6th place out of 20)! That's a huge change from years past.
Bottom line: I have long said there's no reason to waste money paying for an antivirus program, and all the recent independent tests confirm it.
Bonus tip #1: This post explains how to ensure that your Windows PC is completely free of viruses and other forms of malware.
Bonus tip #2: Want to make sure you never miss one of my tips? Click here to join my Rick's Tech Tips Facebook Group!
If Facebook isn't your cup of tea, I invite you to sign up for my Rick's Daily Tips Daily Update Newsletter.
---
Want to ask Rick a tech question? Click here and send it in!
If you found this post useful, would you mind helping me out by sharing it? Just click one of the handy social media sharing buttons below.