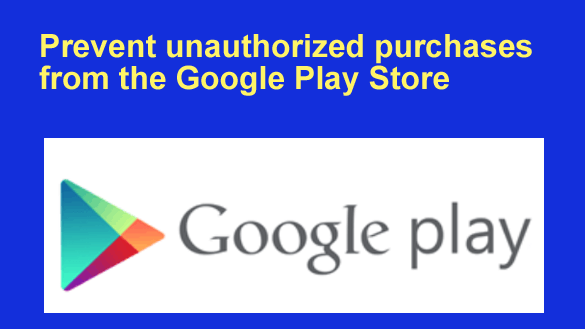 Question from Michelle:  I sometimes hand my phone to my 9 year old son so he can play a game.
Well, I recently found out that he sneaked into the Google Play store and bought several games without my permission.
We had a long mother-son talk and he assured me that he won't do it again, but I'd really like to make sure he (nor anyone else) can ever do that again. Is there something I can do? 
Rick's answer:  This actually is a very common problem, Michelle.
Parents the world over find themselves having to pay for apps that were downloaded by their kids on a daily basis.
Luckily, all it takes is a simple settings change to require whoever is using your phone to enter the password for your Google account before being allowed to make a Google Play purchase. Just follow the steps below:
1 – Tap the Play Store icon to open the Google Play Store app.
2 – Tap your tiny profile photo avatar in the top-right corner of the screen.
3 – Tap Settings.
4 – Tap Authentication.
5 – Tap Require authentication for purchases.
6 – Select the radio button beside For all purchases through Google Play on this device, then enter your password (if asked to do so).
7 – Close the Play Store app.
That's it – you're done! From now on you can hand your phone to your son (or anyone else) without worrying that he might purchase an app/game without your permission (as long as they don't know the password to your Google account).
---