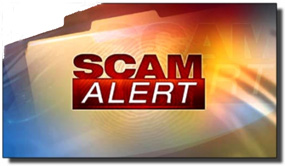 If you visited the popular financial news website Forbes.com between November 28 and December 1, 2014, your PC might possibly be infected with a virus.
First the good news: If you are diligent about keeping Internet Explorer up to date by installing all available updates as soon as they become available, you should be in the clear.
And still better news: If you use Firefox, Chrome, or any other non-IE browser you were definitely safe from this particular attack. 
As virus infections go, this one was actually quite difficult to get onto your computer. In fact, the only way you could get "hit" was if you visited the Forbes.com site during the time period mentioned above while using an older, non-updated version of Internet Explorer.
If you do happen to fall into the affected group, I recommend doing two things ASAP:
1 – Follow the instructions in this post to scan for and remove any malware that might be on your computer. And since you've been using an insecure version of IE you can probably expect to find a bunch of it on there.
2 – After all the malware has been eradicated from your system, update your PC's Internet Explorer installation to the very latest version that's available for your version of Windows.
Bottom line: This malware attack underscores the importance of keeping ALL of your computer's installed software up-to-date at all times.
In order to keep your PC free of malware you need to keep EVERYTHING updated (especially your anti-virus software), be careful about the links you click and the sites you visit, and always be on the lookout for anything that just doesn't "look right".