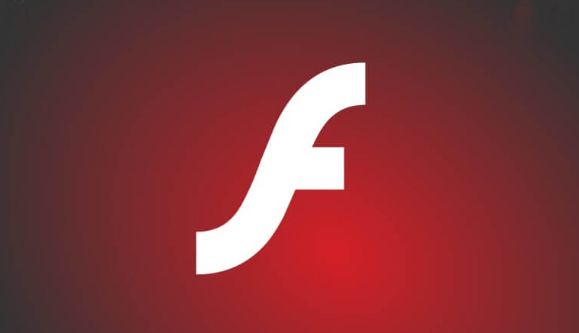 Just a few years ago Adobe Flash was a major player in the Internet world.
In fact, according to some estimates it was used on almost a third of all the websites on the Internet at the time.
But over time it became clear that Adobe simply couldn't keep Flash secure, and after several years of almost continuous security updates they decided to simply cut their losses and abandon Flash altogether at some point in the future.
Well, that time has just about arrived…
Adobe has announced that they'll be dropping all support for Flash on December 31, 2020. That means it'll no longer be even partially safe to use it on your system.
Of course with its long history of security woes it was never truly safe to begin with, but at least new security flaws have been patched as soon as they were discovered. The problem is new ones are still being discovered on a regular basis.
And as mentioned above, after December 31 there will be no more security patches released at all.
To assist Adobe in giving Flash a quick death, the makers of Firefox and most other major browsers are planning to drop all support for Flash by the end of the year as well.
Google will follow suit in January by ending their support for it in Chromium (the browser at the core of Google Chrome, Microsoft Edge and dozens of lesser known browsers).
How this change will affect you depends on which websites you use.
Truth be told, there's a great chance that you'll never even notice the difference.
Luckily, only a very small number of websites are still using Flash as of today. The vast majority abandoned Flash and switched to the more modern (and much safer) HTML5 a long time ago.
The bad news is a few of the sites that are still using Flash are fairly popular, especially among some older users who began using the Internet back when Flash was all the rage.
If you happen to be a user of one of those few remaining Flash-based sites it'll simply stop working for you in either December or January (depending on when your browser receives the update that drops its support for Flash).
There's an easy way to find out right now if this change is going to affect any of the websites you use: Simply disable Flash in your browser(s) and see if any of the sites you visit stop working.
Here are instructions for disabling Flash in Google Chrome and Mozilla Firefox…
Note: If you use a different browser you can find instructions for disabling flash by Googling something like disable flash in [browser name].
To disable Flash in Google Chrome:
1 – Click the Customize and Control icon that's located in the top-right corner of the Chrome Window (it looks like three vertical dots).
2 – Click Settings.
3 – Scroll down to the "Privacy and security" section and click Site Settings.
4 – Click Flash.
If this setting is already set to Block sites from running Flash, you're all set. That means none of the websites you visit with Chrome have been using Flash.
If it's currently set to Ask first that means the browser is indeed capable of running Flash if any of the sites you visit still use it. Simply toggle the setting from Ask first to Block sites from running Flash and then check to see if any of your websites stop working.
To disable Flash in Mozilla Firefox:
1 – Click the Menu icon in the top right corner of the Firefox window (it looks like three vertical lines stacked atop one another).
2 – Click Add-ons.
3 – Select Plugins from the menu in the left-hand column.
4 – Change the setting for the "Shockwave Flash" plugin to Never Activate and then check to see if any of your websites stop working.
Note: If there is no Shockwave Plugin listed or if it's already set to "Never Activate" that means none of the websites you've been visiting are still using Flash.
Bottom line: If none of the websites you visit stop working after Flash has been disabled you're good to go. All will be fine come the end of the year.
However, if one of your favorite sites stopped working after you disabled Flash support it'll stop working for good at the end of the year unless the site owner takes steps to switch from Flash to HTML5.
Note: You can keep using any affected sites during the meantime by re-enabling Flash in your browser(s).
Bonus tip: Want to make sure you never miss one of my tips? It's easy! Just…
Click here to sign up for my free Rick's Daily Tips Email Newsletter!
---
Would you like to ask Rick a tech question? If so, click here and send it in!
If you found this post useful, would you mind helping me out by sharing it? Just click one of the handy social media sharing buttons below. Thanks a bunch!