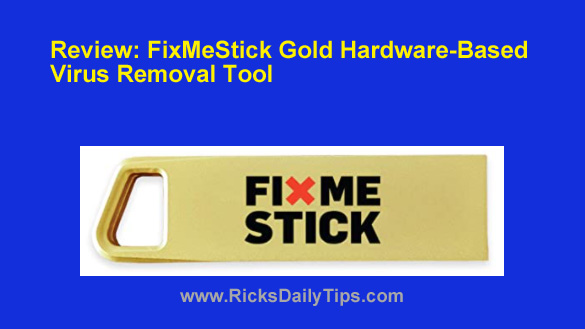 Note: The links in this post are affiliate links.
Viruses, trojans and other malware infections are spreading like wildfire these days.
And as you probably know, all of those nasties can allow identity thieves and scammers to steal your info without you even knowing about it.
There are a number of excellent anti-malware programs out there that can rid your computer of most of these exploits, but some infections are so insidious that they won't even allow Windows to boot up.
And even when Windows somehow manages to boot up, the malware that has taken control of your computer will often prevent your anti-virus program from loading into memory or running correctly. 
In cases like this, the most effective way to remove the malware is to run multiple, high-quality anti-malware programs from outside of Windows. The most common method of doing this involves creating and then booting from a Linux CD that contains a good anti-virus program.
Since the PC is running Linux instead of Windows, the operating system is immune from the viruses that are preventing Windows and the installed anti-malware programs from working correctly.
But there is a problem with this approach to malware removal. The average user doesn't possess the skills or confidence required to create a Linux-based malware removal tool.
But the good news is you no longer have to!
FixMeStick Gold is a bootable Linux-based USB drive that's pre-loaded with three of the most effective malware removal programs on the market. Using the FixMeStick is an easy, three-step process:
1 – Insert the FixMeStick into one of your PC's USB ports and configure your machine to boot from a USB drive (instructions are included in the package).
2 – Turn on the PC and allow it to boot from the USB drive.
FixMeStick will automatically update the three antivirus programs, then run them under Linux to find and remove all the viruses, trojans, rootkits and spyware that's hiding on your hard drive.
What could be simpler than that?
Of course no virus/malware removal tool is perfect, and that includes FixMeStick Gold. But nothing is more effective at removing malware from a Windows machine than running multiple virus scans from within Linux.
Hardware-ware based malware removal kits have been used by professionals for years, but their cost kept them out of reach of the average consumer.
But now we have the FixMeStick Gold, and you can purchase it at Amazon for a great price!
Click here to check out the FixMeStick Gold in more detail at Amazon.
---
Like this tip? If so, I invite you to share it on social media. Just click one the handy buttons below.