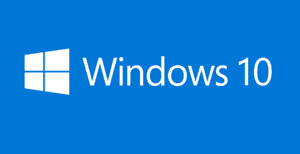 Question from Larry Y.:  Hi Rick. I read your post explaining how to avoid the automatic update to Windows 10, but I have a different problem.
I upgraded my Dell Desktop computer from Windows 7 to Windows 10 a couple of months ago and ever since then I can't get Windows Update to work correctly. When I click "Check for updates" it goes through the motions but it never finds any updates.
I've read every forum post I can find relating to Windows Update but nothing I've tried has worked. Any suggestions on what I should try next?
Rick's answer:  Larry, this is a fairly common problem with machines that have been upgraded from Windows 7 to Windows 10. There doesn't seem to be a single cause for it, but there's a solution that has worked quite well for many users.
Mr. Manuel Gil has written a handy Windows script that will manually reset your Windows Update Components. I recommend that you download it from the Microsoft website and run it to see if it will fix your issue as well.
Follow the steps below to reset your PC's Windows Update settings…
First, create both a System Restore Point and a System Image Backup in case something goes wrong while the script is working its magic. This is very important since the script makes changes to the Windows Registry, a task that could potentially render your PC unbootable should something go wrong.
Follow these steps to create a Restore Point and System Image Backup:
1 – Press the Windows+S key combination to open a search box.
2 – Type the word create into the search box, then select Create a restore point from the list of search results. The "System Properties" dialog box should appear on the screen.
3 – Make sure the "System Protection" tab is active, then click the Create button.
4 – Give the restore point a name, then click Create.
5 – Follow the steps listed in this post to create a System Image Backup.
Now you're ready to download and run the script. Follow the steps below:
1 – Visit this page on the Microsoft website and click the green button beside the word "Download" to download the ResetWUEng.cmd script to the Windows Desktop.
2 – Right-click on ResetWUEng.cmd and select Run as administrator from the drop-down menu. The User Account Control dialog box will likely appear. If it does, click Yes to allow the script to run.
3 – You should now see a warning message. If you accept the risks described, type the letter Y to allow the script to continue. Note: These risks can be successfully mitigated if you created the System Restore Point and System Image Backup as mentioned above.
4 – Select menu option #2 to reset the Windows Update Components.
5 – Reboot your PC and run Windows Update to see if it will now find the updates that are available for your PC. If it does, you are done. If not, repeat the steps listed above while selecting the other menu options one-by-one to see if they fix the issue.
Again, this has worked for many users who were experiencing issues with Windows Update. Give it a try and let me know how it goes. If it fails to work, let me know and I'll tell you what to try next. Good luck!
Update from Larry: Thanks Rick. The reset worked and my system is now up to date.
---
Do you have a tech question of your own for Rick? Click here and send it in!