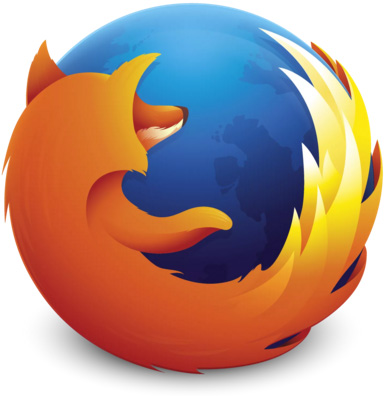 Do you write a blog that's still serving its pages to your visitors' web browsers in a non-secure (i.e. unencrypted) state?
If you're not sure, it's very easy to find out. Simply visit your blog with any web browser and look that the URL in the address bar.
If the URL starts with http:// instead of https:// that means your blog is not being served to your visitors' browsers in encrypted format.
If that turns out to be the case, your blog's traffic is likely to drop to pretty close to zero after Mozilla releases the Firefox 70 update in October.
Once that new version of Firefox goes live it will start marking all non-encrypted http:// pages as not secure right in the address bar!
Instead of seeing your blog's pages in the Firefox browser, your visitors will see something like this instead: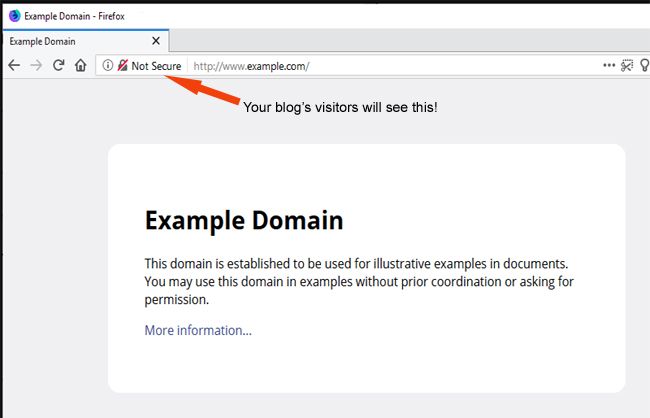 As you can imagine, this will be a serious problem.
Firefox 70 is scheduled to be released to the general public on October 23, 2019. That means you'll have until then to get your blog encrypted before your page views drop into the abyss.
By the way, Chrome users are already seeing the Not Secure designation on your blog's unencrypted pages, and they have been for some time now.
If you noticed a massive decrease in your blog's traffic levels that coincided with a Chrome update, you now know why. Don't let it happen again when Firefox 70 hit's the street!
Bottom line: If you still haven't taken the time to enable TLS encryption on your blog, you need to do so right away if you don't want to see your blog become effectively abandoned come October.
Luckily, if your blog is running on the awesome WordPress platform you can enable TLS encryption on it for free. This post explains how I enabled it on mine at no cost.
Bonus tip: Want to make sure you never miss one of my tips? Click here to join my Rick's Tech Tips Facebook Group!
---
Want to ask Rick a tech question? Click here and send it in!
If you found this post useful, would you mind helping me out by sharing it? Just click one of the handy social media sharing buttons below.