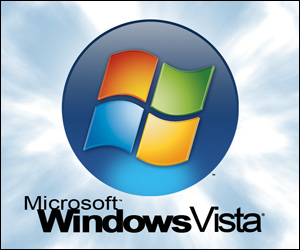 Question from Michael C.:  I have a 4 year old HP Desktop PC running Windows Vista and it has gotten slower and slower in recent months. It's so slow now that I think I really need to start fresh and re-install Vista.
I have the Windows installation discs, but since I can't find the case they came in I don't have a clue what the Product Key is. I know I can find the Windows Product Key somewhere in the Registry, but I can't seem to find it. Where do I look? Thanks in advance for your help.
Rick's answer:  Michael, beginning with Windows Vista Microsoft started encrypting the Windows Product key in the Registry which means you won't be able to find it that way. But don't worry, there is a very easy way to get it. Simply download and run a free utility called Enchanted Keyfinder. Follow these steps: 
1 – Visit sourceforge.net/projects/ekeyfinder/ and click the green Download button. Be sure to click the Download button on the left because the button on the right is actually part of an ad.
2 – Save the zipped folder to the Desktop.
3 – Right-click on the zipped folder and click Extract All.
4 – Open the EKeyfinder folder and double-click on the keyfinder application. The Product Key (labeled CD Key) will be displayed along with some other information.
5 – Click File>Save as to save the text file containing the Product Key to your Desktop (or better yet, onto a USB Flash Drive).
6 – Click File>Print to make a hard copy of the Product Key.
7 – Cut the paper you just printed to fit the back of a CD jewel case and tape it on there. From now on you'll have both the discs and the Product Key stored in/on the same jewel case.
At the time of this writing Enchanted Keyfinder supposedly only works with Windows XP, Vista and 7. I haven't tested it with Windows 8, but it just might work with it as well. And by the way, in addition to Windows, this great little utility also retrieves the product key for Microsoft Office.
---
Do you have a tech question of your own for Rick? Click here and send it in!