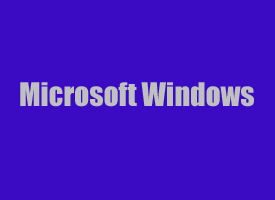 The Task Manager utility is a very handy tool for examining and managing all the apps and processes that are currently running on your Windows machine.
But if you're searching for a specific task it can get a little tedious having to click the arrows one at time to expand each "branch" of the "tree".
Luckily, you don't have to.
Did you know that it only takes a couple of clicks to expand all the branches at once and display every running process at the same time?
Well, it does, and it's very easy to do. Just follow these steps: 
1 – Right-click on the taskbar and select Task Manager from the menu to launch the Task Manager utility.
2 – Click the View link at the top of the window, then select Expand all from the drop-down menu.
That's all there is to it. Now you'll be able to see every running app and process at the same time without having to expand each branch one at a time.
That will make it a lot easier to track down and end a stuck or otherwise problematic app or process.
Bonus tip #1: While the native Windows Task Manager is a handy tool indeed, there's a free third-party replacement for it that's even more powerful.
This awesome free tool is called Process Explorer, and you can read more about it and access the download link right here.
Bonus tip #2: Want to make sure you never miss one of my tips? Click here to join my Rick's Tech Tips Facebook Group!
---
Want to ask Rick a tech question? Click here and send it in!
If you found this post useful, would you mind helping me out by sharing it? Just click one of the handy social media sharing buttons below.