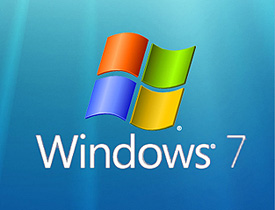 Question from Kim:  Everything was working fine until this morning, but now every time I click on a file it tries to open in Notepad. I can't open anything! Please help??? My computer has Windows 7 if that matters. Thanks!!
Rick's answer:  It sounds like your file associations have gotten messed up Kim. Your PC's Windows installation associates virtually all common file types with a specific application that it uses to open that file by default whenever you click on it.
For example, files with the .doc extension are usually opened with Microsoft Word while .xls files typically open in Excel. There are literally dozens of other file types with different extensions, and Windows looks at the extension to decide which program it should use to open that file by default.
You can easily change the file association for a specific file extension if you wish. In fact, it is done fairly often, usually when a new program is installed to take over a task that has been performed by some other program before then. Probably the best example is purchasing a new photo editing program such as Adobe Photoshop Elements to replace the old stand-by Windows Paint.
But sometimes things go haywire and one or more file associations will get changed without your knowledge, and it sounds like that's what happened in your case. If it was just one or two file types that were affected, you could change them like this:
1 – In Windows Explorer, right-click on the filename or icon of a file you wish to set the default program for, then hover your mouse over Open with.
2 – Click on Chose default program (you'll find it at the bottom of the slide-out menu).
3 – If you see the program you want this type of file to open up in when you click on it listed in the Recommended Programs list, make sure the box beside Always use the selected program to open this kind of file is checked, then double-click on that program's name to set it as the default program for the file type in question. At this point you should be seeing something like this:
4 – If the program you wish to use to open this type of file isn't listed, click the Browse button and look for the program on the list that pops up next. Depending on the program, you might have to click twice before you actually find the executable file (usually ending in .exe) of the program you're looking for. For example, I like having my JPEG files open in Internet Explorer. If I wanted to set I.E. as the default program for .jpg files I'd select iexplore.exe from the list. Here's another screenshot: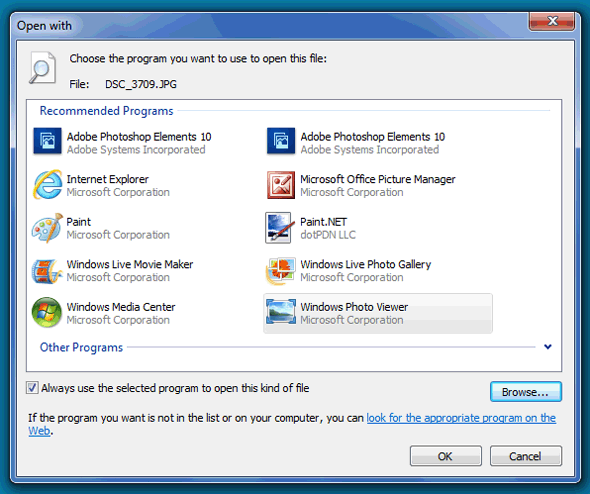 But Kim, in your case it seems that ALL the file associations have changed on you, which means you would have to repeat the procedure above for every type of file that you work with. While that would certainly work, in my opinion you'd be better off simply doing a System Restore to reset the state of your PC back to a time prior to when the problem occurred. You said the problem showed up this morning, so choosing a Restore Point from two days ago should get things back to normal for you.
This post explains step-by-step how to perform a System Restore with Windows 7. Good luck!
---
Do you have a tech question of your own for Rick? Click here and send it in!