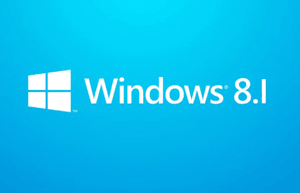 Do you still have a laptop or desktop PC that's running Windows 8.1?
If so, you should know that Microsoft ended the "Mainstream Support" cycle for that version of Windows on January 9.
In a nutshell, that means they won't be releasing any new feature updates for Windows 8.1.
However, they will continue releasing security updates and major bug fixes throughout the "Extended Support" cycle (which is scheduled to end on January 10, 2023). 
This is really no big deal if your Windows 8.1 device is still working as it should.
Even though you won't receive any more feature updates you will continue to receive essential updates for plugging security holes and fixing major bugs as they are discovered. There just won't be any new bells and whistles coming down the pike.
This is actually a good move by Microsoft in my opinion. Their decision to limit future Windows 8.1 updates to just the ones needed to keep the operating system running smoothly and securely frees up their limited R&D resources to concentrate on improving Windows 10.
This is extremely important now that Microsoft has started updating Windows 10 on a regular basis instead of releasing an entirely new version of Windows every year or two.
Bottom line: The end of "Mainstream Support" for Windows 8.1 doesn't mean your 8.1 machine is now dead in the water.
You'll be able to keep using it just as you always have until at least January 10, 2023. By the time that date rolls around you'll probably be ready to replace your computer with a new one anyway.
Bonus tip #1: One of the most important things you can do to keep your system running safely and smoothly is to keep it virus and malware free. This post explains how to do that, step-by-step.
Bonus tip #2: While we're on the topic of security, I recommend that you also turn off "File and Printer Sharing on your Windows PC.
---
Like this post? If so, I invite you to share it with your friends. Just click one of the handy social media sharing buttons below.