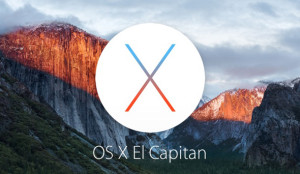 Question from Ted M.:  I recently upgraded my MacBook Pro from OSX Yosemite to El Capitan and now I can't find the Three Finger Drag option in System Preferences.
Has Apple done away with the Three Finger Drag gesture in El Capitan, or is this a bug? I really miss it.
Rick's answer:  Ted, the Three Finger Drag gesture is still supported in OSX El Capitan, but for some reason Apple decided to bury it deeper into the System Preferences options. You can easily enable it however. Here's how:
1 – Click the Apple icon located in the upper left-hand corner of the screen.
2 – Select System Preferences from the drop-down menu.
3 – Click Accessibility.
4 – Find the "Mouse & Trackpad" section and then click Trackpad Options.
5 – Check the box beside Enable Dragging, then select Three Finger Dragging from the drop-down menu.
6 – Click OK.
That's all there is to it Ted. After you complete the steps listed above you'll be able to once again use your beloved Three Finger Drag gesture.
If you like this post you can get my latest tips in my weekly RicksDailyTips Email Newsletter. Sign up for free at the bottom of this page!
---
Do you have a tech question of your own for Rick? Click here and send it in!