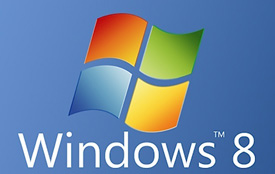 As I have mentioned in previous posts, Microsoft made some pretty drastic changes when they designed the look and feel of Window 8.
In this post I'll show you how to activate another popular feature they decided to "hide" by default: The option to place the computer into Hibernation mode at shutdown.
First of all, I'll spend a few moments explaining what Hibernate mode is and when you might want to use it instead of Sleep mode or simply clicking Shutdown. There are three primary ways of powering down your PC:
1 – Shutdown – Shutting your computer down completely removes all power from the system except for the trickle of current that keeps the PC from losing its important Setup information. (This trickle of juice is supplied by a small battery that's attached to the motherboard.) When you instruct your computer to shut down, all programs and data currently residing in RAM memory are erased right along with the power. That's why you need to always save your work before clicking the Shutdown button.
2 – Sleep Mode – Placing your computer into Sleep mode effectively puts it into a low power state. The system is technically still powered up, but only with enough power to keep the programs and data currently residing in the RAM from being erased. All major computing tasks are temporarily "frozen" until you decide to "wake" the system from its slumber.
The advantage of Sleep mode is you can save some electricity while the computer isn't in use yet still have the system back up and running full steam ahead in a very short period of time when you're ready to resume your computing activities. Sleep mode is recommended for those times when you'll only be away from your PC for a relatively short period of time (i.e. going out for lunch and then running an errand or two before returning to the office in late afternoon).
3 – Hibernation Mode – When you place your PC into Hibernate mode, Windows saves all of your open programs and data files to the hard drive, then shuts the system down completely. That way your PC uses zero power from the wall socket but still preserves whatever tasks you were working on when you decided to take a hiatus.
But this convenience comes at a price. Depending on how many programs and how much data are residing in RAM when the PC was placed into Hiberbate mode, restarting the computer and getting it back up into a working state can take several minutes. Therefore, Hibernate mode is intended primarily for those times when you need to stop working on your computer before finishing the tasks at hand and it'll be a good while before you'll be able to restart the computer and finish up (such as when you're going on vacation!)
How to enable Hibernation in Windows 8 Now that the preliminaries are out of the way, here are the steps for enabling the Hibernate option in Windows 8: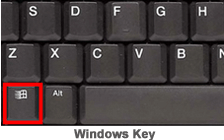 1 – Press the "Windows" and "X" key combination to open the Desktop Quick Menu. The "Windows" key is usually located in the lower-left hand corner of the keyboard between "CTRL" and "ALT" (refer to the photo at right).
2 – Click  Power Options.
3 – Click  Choose what the power buttons do.
4 – Click  Change settings that are currently unavailable.
5 – In the  "Shutdown Settings" section, check the box beside Hiberate.
6 – Click  Save changes.
You're done! From now on the Hibernate option will be displayed on the Shutdown menu.