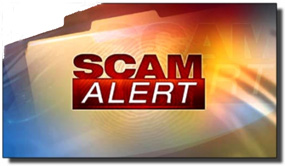 According to this recent report from the folks at Motherboard, several popular email apps are scanning user emails and then selling the data scraped from those messages to third party companies.
That sold data is then used by the purchasers to bombard the unsuspecting users with SPAM emails and even send physical junk mail to their homes or office mail boxes.
One of the worst offenders appears to be the company behind the popular Edison app that some of the world's largest corporations encourage their employees to use.
To be fair, Edison's Privacy Policy clearly states that they access your emails and share your data with a variety of third parties.
However, if you read the privacy info listed on the app's download page in the app store, this is what you'll see:
"Privacy By Design is Our Promise to Our Users
All emails are fetched from your phone and stored on your device directly. We access new email subject headers (deleted thereafter), required to send notifications of an email arrival. Only commercial emails (example: receipts, Travel, Package Delivery) are stored to deliver Edison Mail Assistant features built into the Email app and Edison Trends. Personal information like your name or email address is NEVER shared. If you'd prefer to opt-out of participating in our anonymized research, you can do so in the settings menu."
If you took the time to read Edison's actual Privacy Policy I linked to above you'll see that there's a BIG difference between what's stated there and what's stated on the app's download page.
Unfortunately, the Edison app isn't the only app that's scanning your emails and sharing your data. The Slice and Cleanfox apps are doing it well.
Bottom line: If you use one or more of these email apps you might want to consider dropping them and switching to a different app. There are plenty of them to choose from.
And by the way, this is yet another great example of why you should ALWAYS read an app's actual Privacy Policy instead of relying on just the info that's printed on the app's download page!
Bonus tip #1: Click here to read about several other scams and hoaxes that are currently making the rounds.
Bonus tip #2: Want to make sure you never miss one of my tips? It's easy! Just…
Click here to sign up for my free Rick's Daily Tips Email Newsletter!
---
Would you like to ask Rick a tech question? If so, click here and send it in!
If you found this post useful, would you mind helping me out by sharing it? Just click one of the handy social media sharing buttons below. Thanks a bunch!