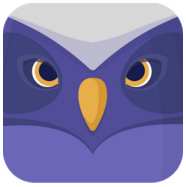 Update: This is is no longer available.
——————————————————————
Your Android phone has a wonderful power-saving feature called "Doze", and it's really pretty amazing.
In a nutshell, Doze puts your phone into a deep sleep when it's idle, preventing non-critical apps from transferring data in the background during the times when your phone isn't being used.
Don't worry, your phone will still ring when someone calls you and you'll still receive incoming text messages, but pretty much everything else is placed in a holding pattern. And that helps your phone's battery lost a lot longer than it would otherwise. 
As you can see, Doze is a fantastic feature. But there's a problem: It can take forever to kick in depending on how you use your phone.
But I have good news if your phone is running an older version of Android. You can still enable a "Doze" feature on your phone by installing a free app called…wait for it…Doze!
The free Doze app adds a Doze feature to older Android phones that either can't run Android Marshallow or don't have the update available for them as of yet.
Actually, I like the Doze app better than the integrated Doze feature in Marshmallow because the app lets you whitelist certain apps to allow them to receive notifications and data while the phone is in Doze mode, while blocking all the rest.
If your Android phone's battery seems to last about as long as an ice cube in the Sahara desert, I recommend giving the fantastic Doze app a try.