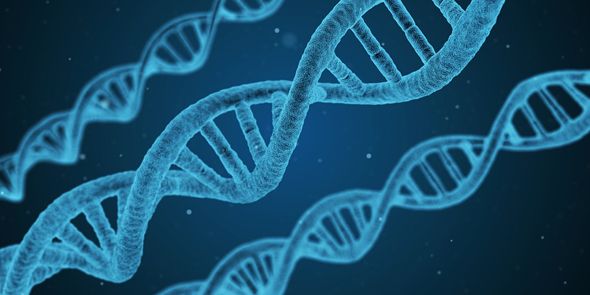 Have you seen those commercials for DNA testing companies like 23andMe and AncestryDNA?
Their pitches are so compelling that people are signing up in droves and happily shipping off their saliva in order to find out their exact genetic makeup.
And you might even be thinking about taking the plunge yourself. Well, there's something you need to consider before you make that decision… 
You probably don't know it, but once your DNA results have been completed there's a chance they'll end up in the hands of a total stranger.
Granted, the chance of that happening is slight, but it's also very real.
There are a couple of possible ways that your DNA test results could end up in a stranger's possession:
1 – Your DNA test results could be provided to law enforcement or "other entities".
This one is easy to prove with a direct quote from section 8 of the 23andMe Terms of Service page.
"Further, you acknowledge and agree that 23andMe is free to preserve and disclose any and all Personal Information to law enforcement agencies or others if required to do so by law or in the good faith belief that such preservation or disclosure is reasonably necessary to: (a) comply with legal process (such as a judicial proceeding, court order, or government inquiry) or obligations that 23andMe may owe pursuant to ethical and other professional rules, laws, and regulations; (b) enforce the 23andMe TOS; (c) respond to claims that any content violates the rights of third parties; or (d) protect the rights, property, or personal safety of 23andMe, its employees, its users, its clients, and the public."
The quote above clearly states that 23andMe could provide any and all of your personal information ("any and all" certainly includes your DNA test results) not only to law enforcement but to "others" if they deem it "reasonably necessary".
Who exactly gets to decide when disclosure of your most personal information is "reasonably necessary"? That would be 23andMe, of course.
What's more, who exactly are the "others" they might be willing to hand your information over to? Your guess is as good as mine.
AncestryDNA also lists several unnamed entities that could end up in possession of your personal information, including your DNA test results. If you're interested you can read about them on their Privacy Statement page.
2 – Your DNA test results could be stolen by hackers.
Have you noticed how there seems to be a new major website hack in the news on a weekly basis?
If a hacker were to break into one of the DNA testing service's servers your DNA test results could end up being sold and distributed all over the world via the Internet.
I know that might sound far-fetched, but if banks and major retailers are getting hacked right and left, is there really any guarantee that a DNA testing service's website would be any more secure?
I know you might be wondering why you should even be concerned about strangers getting their hands on your DNA test results. After all, it's not like they could use that info to drain your bank accounts or start a thermonuclear war.
But truth be told, an individual's genetic information can be quite valuable to people in certain industries (both legal and illegal). That's why this kind of info sells for big bucks on the black market.
Perhaps even worse, genetic information can be used as a reason to discriminate against an individual in many areas of life.
Yes, I know that discrimination based on race is illegal, but so are bribery and theft. Yet those things still happen on a daily basis.
Bottom line: If discovering your exact genetic makeup is important to you, I say go for it. Just be aware that once you ship off your saliva you'll have zero control over who ultimately sees the results of your DNA test.
Bonus tip #1: Speaking of privacy, did you know that it simply doesn't exist if you're on Facebook? Read this post to find out why.
Bonus tip #2: Want to make sure you never miss one of my tips? Click here to join my Rick's Tech Tips Facebook Group!
---
Want to ask Rick a tech question? Click here and send it in!
If you found this post useful, would you mind helping me out by sharing it? Just click one of the handy social media sharing buttons below.