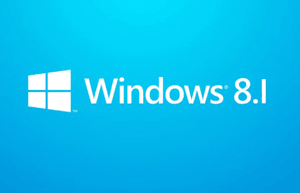 In Windows 7 (and earlier versions of Windows) it was easy to see which programs were running and access all the active notification icons. All you had to do was glance at the Task Bar.
But while the Task Bar is still alive and well in Windows 8 and Windows 8.1, it is usually hidden when viewing the Start Screen or while running a modern app. And it also tends to stay hidden when you move the mouse pointer to the bottom of the screen. 
Why use the Task Bar in Windows 8/8.1? Because it gives us a quick way to see what programs and apps are loaded as well as switch between them. It also lets us see the computer's clock, battery level indicator, active notification icons, and anything else that typically sits in the Task Bar's "Notification Area".
Luckily, there's an easy way to instantly display the Windows Task bar regardless of which screen, program or app is loaded. Simply press the Windows+T key combination. Here's a screenshot showing the Task Bar in view on the Windows 8.1 Start Screen.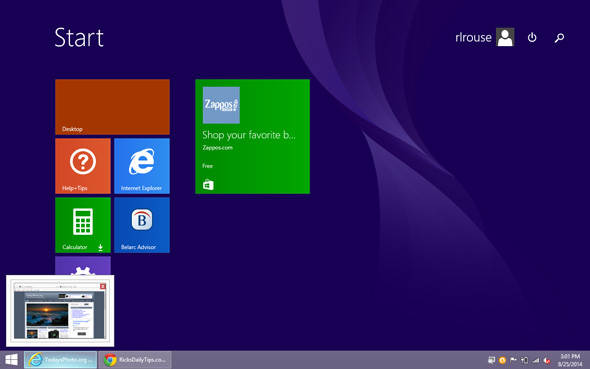 That's all there is to it. Give it a try!