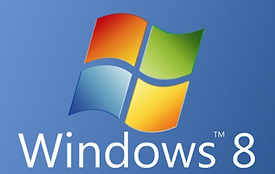 If you prefer using the Desktop instead of the Metro Start Screen in Windows 8, you might be wishing you had a shortcut to the 'Computer' dialog sitting right on the Desktop. Well, you can. and it's very easy to set up. Here's how:
1 – Right-click on the Windows 8 Desktop.
2 – Click Personalize.
3 – Click Change desktop icons.
4 – Check the box beside Computer and click Apply.
5 – Click Ok.
There are icons for several other familiar Windows features there as well. Feel free to check or uncheck the boxes as desired.