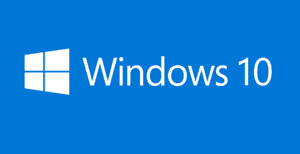 Update: Windows 10 no longer allows you to opt out of including web results in your local searches so this post is now moot.
Original post continues below…
---
By default, the search box in Windows 10 will return search results for your query from both your local computer and the Internet.
As is typically the case, some folks love the integrated search feature, and others hate it.
Personally, I prefer to use the Windows search box just to search for items on my computer. For web searches, I prefer to use Google.
If you would prefer to keep your local and online searches separate as well, you can easily disable the Web Search feature in Windows 10. Here's how: 
1 – Press the Windows+S key combination to open a search box.

2 – Click the "Gear" shaped Settings icon (It should look similar to the icon over on the right).
3 – Toggle the "Search online and include web results" setting to Off.
That's all there is to it. From now on all of your local searches will be limited just to the files, utilities and programs on your local PC.
Bonus tip: Want to make sure you never miss one of my tips? Click here to join my Rick's Tech Tips Facebook Group!
---
If you found this post useful, would you mind helping me out by sharing it? Just click one of the handy social media sharing buttons below.