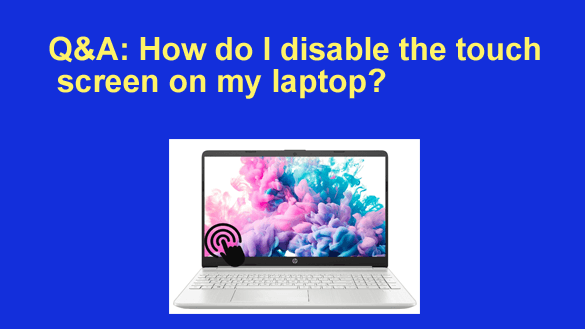 Question from Rhonda:  I have a touchscreen Windows laptop and my two year old loves reaching over me and touching the screen just to see what happens.
It tickles her to death, but it drives me nuts because it occasionally causes me to lose work.
Is there any way to turn off the touch screen? I only use my keyboard and mouse so I don't really need the touch screen at all.
Rick's answer:  You can easily disable the touchscreen on a Windows PC with a simple settings change, Rhonda. Here's how:
1 – Right-click the Start button and select Device Manager from the menu.
2 – Click the little arrow beside "Human Interface Devices" to expand that category.
3 – Right-click on HID-compliant touch screen (or whatever the touch screen entry is on your particular machine) and click Disable device.
That's all there is to it. From now on your laptop's screen will operate as a standard screen with the "touch" feature disabled.
If you ever change your mind and decide that you want to use the touch screen after all, just repeat the steps above and click Enable device in step 3.
---