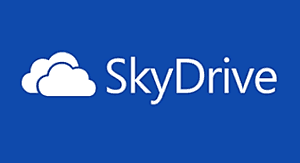 Microsoft went all out with their integration of SkyDrive into Windows 8.1, and some people don't like it. I happen to be one of them.
I can understand why they would want us all to use SkyDrive with their recent push into the realm of mobile devices and all, but I have no desire to use it with my desktop and notebook computers (personally, I prefer DropBox).
If you feel the same way, you can easily disable Skydrive in Windows 8.1. Here's how: 
1 – Press the Windows+R key combination to open the "Run" box.
2 – Type (or copy and paste) gpedit.msc into the Run box, then press the Enter key.
3 – Navigate to Local Computer Policy>Computer Configuration>Administrative Templates>Windows Components>SkyDrive.
4 – Double-click on SkyDrive.
5 – Double-click on Prevent the usage of SkyDrive for file storage.
6 – Select the Enabled radio button.
7 – Click Apply, then click Ok.
That's all there is to it. From now on you'll be able to use Windows 8.1 without SkyDrive showing up everywhere you look.