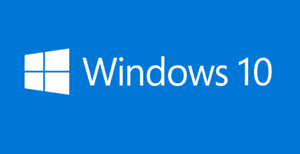 Question from Kandida P.:  I bought my 9 year old son a new laptop for his birthday last month. He loves it and uses it every day.
The problem is I have already had to take it to the Geek Squad twice to fix issues he caused by changing critical system settings.
Is there a way to disable the "Settings" app and "Control Panel" to prevent that from happening again? I really need to preserve my sanity!
Rick's answer:  You sure can, Kandida. You could easily disable them globally (i.e. for every user account), but that would prevent you from using them to make changes to the system when necessary.
Instead, I recommend that you set up two user accounts on your son's laptop…
First, set up a new user account that has Administrator privileges and put a strong password on it. You'll be able to log into that account on the rare occasions when you need to make changes to the system.
Note: Do not share the password to this account with your son!
Next, create a second "standard" user account that doesn't have Administrator privileges for son to use for his daily computing activities.
Now delete any other existing user accounts that have Administrator privileges, then follow the steps below to disable the Settings app and Control Panel on your son's account only.
Before you get started, I must ask that you read, understand and agree to my semi-standard disclaimer:
Important: This tip requires editing the Windows Registry, a procedure that can wreak all kinds of havoc with your Windows installation if something goes wrong during the tweak.
If you decide to follow the steps in this tip, you agree that you do so at your own risk.
Therefore, if your car starts hopping around like a frog, it starts raining cats and dogs when there isn't a cloud in the sky, or your computer fails to start up or operate correctly after following the steps below, you agree that your humble tech blogger (that would be me) isn't at fault.
If you agree to everything I just said, feel free to follow the steps below to disable the Settings app and Control Panel on your son's standard user account:
1 – Log in to your son's user account.
2 – Press the Windows+S key combination to open a Search box.
3 – Type regedit into the Search box, then select regedit from the list of search results.
4 – Click Yes in response to the "User Account Control" dialog.
5 – Make a backup copy of the Registry (in case something goes wrong) by clicking File>Export.
6 – Navigate to the following Registry key:
HKEY_CURRENT_USER\Software\Microsoft\Windows\CurrentVersion\Policies\Explorer
7 – Right-click anywhere in the right-hand pane and select New>DWORD (32-bit) Value.
8 – Name the new DWORD you just created NoControlPanel, then set its value to 1.
9 – Click File>Exit to close the Registry editor.
10 – Log out of your son's user account to activate the Registry change.
That's all there is to it, Kandida. From now on both the Settings app and Control Panel will be inaccessible to your son as long as he is logged into his standard user account.
Bonus tip #1: This post explains how to restore the Windows Registry if it ever becomes corrupted.
Bonus tip #2: Want to make sure you never miss one of my tips? Click here to join my Rick's Tech Tips Facebook Group!
---
Do you have a tech question of your own for Rick? Click here and send it in!
If you found this post useful, would you mind helping me out by sharing it? Just click one of the handy social media sharing buttons below.