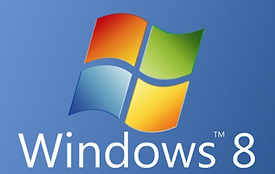 Question from Gio K.:  Hi Rick. I use a lot of your tips, but my friend got a new windows 8 computer and he is wondering how he can disable the Control Panel. If you know any way to do that, please reply. Thank you.
Rick's answer:  Hello Gio. It's actually quite easy to disable access to the Control Panel in Windows 8, and there are plenty of circumstances under which it might be desirable to do so.
Follow these steps to disable the Control Panel in Windows 8: 
1 – Press the Windows+R key combination to open the "Run" box.
2 – Type gpedit.msc into the Run box, then press the Enter key.
3 – Navigate to User Configuration>Administrative Templates>Control Panel.
4 – Double-click on Prohibit access to Control Panel and PC settings. A dialog box will open up on your screen.
5 – Select Enabled, then click the Ok button.
6 – Click File>Exit.
That's all there is to it. From now on the Control Panel will be inaccessible on that particular PC. If a user tries to load it, the message depicted in this screenshot will pop up:

I hope this helps Gio. Good luck!
---
Do you have a tech question of your own for Rick? Click here and send it in!