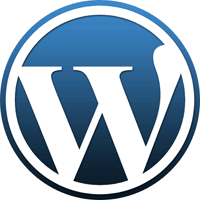 "Post Revisions" is a very handy WordPress feature that was first released along with WordPress version 2.6, and for active bloggers it can be a veritable lifesaver.
In a nutshell, it creates a new backup copy of the post you're editing every time you click the "Save Draft" button. That makes it extremely easy to revert back to any previous version of a post at any time.
But there's a problem with Post Revisions: They can grow your WordPress database exponentially if you tend to make several revisions to every post you write. 
I have several popular posts that I update regularly as new information becomes available, and at one point they had well over 100 stored revisions each! That means every one of those posts was responsible for making my WordPress database at least 100 times larger than it had to be in order to store that post.
All of that needless bloat can really slow down your WordPress blog, but for whatever reason the makers of WordPress still haven't included a tool for deleting old post revisions.
Luckily, there are a number of WordPress plugins that will remove old post revisions, then optimize the database to clean up the mess. I have tried several of them, and the one I like the best (and the one I use on all of my own blogs) is an awesome plugin called Better Delete Revision. Here's how to install and use it:
Note: Since this plugin makes changes to the WordPress database, you might want to back up the database before you use it to delete your post revisions. Just sayin'.
1 – Log in to your WordPress Dashboard and click Plugins>Add New.
2 – Type Better Delete Revision in the search box and press the Enter key. The first plugin that pops up on the search results screen is the one you want to install.
3 – Click the Install button, then activate the plugin after the installation is complete.
4 – Find the "Better Delete Revision" plugin in your list of installed plugins and click the Settings link.
5 – Click Check Revision Posts to generate a list of all the revisions that currently exist in the WordPress database, then click Yes, I would like to delete them! The plugin will now begin deleting all of the existing post revisions. Be patient because it can take a couple of minutes or so if there are thousands of revisions to delete.
6 – After the revisions have been deleted, click Optimize Your Database. The plugin will now begin optimizing the WordPress database. Again, this could take some time if a large number of revisions were deleted.
That's all there is to it. Now your database should be a lot smaller, better optimized and at least a little faster than it was when it still held all of those unneeded post revisions!
Like this post? If so, I hope you'll consider sharing it with your friends.
And by the way, you can get even more tips in my weekly RicksDailyTips Email Newsletter. Sign up for free at the bottom of this page!