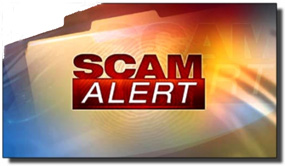 Do you use a dating app on your phone or tablet?
If so, it's probably selling or otherwise sharing your personal info with dozens of other companies.
According to this recent ABC News report, the Norwegian Consumer Council has discovered that "serious privacy infringements" are being perpetrated by the companies behind several of the world's most popular dating apps.
In short, the apps are selling or otherwise sharing the personal info from user accounts with at least 135 other third-party companies and services.
Most of the information being sold and shared can't be used to identify individual users, but it's still sensitive info nonetheless.
The list of the dating apps that are sharing users' data include OKCupid, Tinder, Grindr, MyDays and Happn. Together, those five apps serve a major portion of the dating app market.
In addition to the dating apps, the popular Clue app (an app that tracks Period and Ovulation data for females) is doing it as well.
While the data collection and sharing practices used by these apps are still legal for the time being in the United States, they do violate several European privacy laws.
Bottom line: If you use one or more of the apps mentioned above you should carefully review those apps' Terms and Conditions and Privacy Statements to make sure you understand exactly what types of information the apps are collecting and which third parties they are sharing it with.
You'll then be in a position to make an informed choice about whether to keep using those apps or not.
Note: As mentioned above, the companies behind these apps are apparently not breaking any U.S. laws at present, they are in violation of several European privacy laws. That's why I decided to file this post in the "Scam Alerts" category.
Bonus tip #1: Click here to read about several other scams and hoaxes that are making the rounds right now.
Bonus tip #2: Want to make sure you never miss one of my tips? Click here to sign up for my free Rick's Daily Tips Email Newsletter!
---
Would you like to ask Rick a tech question? If so, click here and send it in!
If you found this post useful, would you mind helping me out by sharing it? Just click one of the handy social media sharing buttons below. Thanks a bunch!