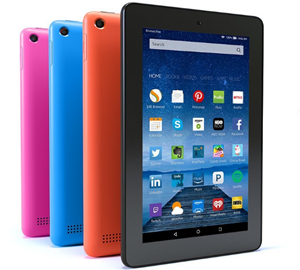 Regular readers of this blog know that I'm a huge fan of Amazon's Fire line of tablets. Quite simply, I don't think you could find a better tablet anywhere at the same price.
As luck would have it, right now you can get an awesome deal on their 7″ Fire Tablet with Alexa. (#ad)
In fact, you can pick up this great tablet for about what you'd pay for a cheap no-name knock-off Android tablet!
I won't go into all the features of this little jewel in this post, but I will tell you that you won't find a better tablet than this one at anywhere close to this price!
Click here (#ad) to check out the 7″ Fire Tablet with Alexa at Amazon.
---
If you think your friends would like this post, I'd love you to share it! Thanks a bunch!