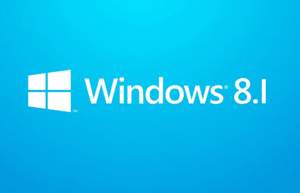 If your PC is running Windows 8.1, your hard drive probably has a hidden recovery partition that you can use to restore your Windows installation if something ever goes wrong and Windows becomes corrupted.
But what if your hard drive fails or the recovery partition itself becomes corrupted and no longer usable? It happens, and when it does it can cause all kinds of heartache for those who don't have a backup of some sort to restore from.
Luckily, Windows 8.1 users have a very easy way to prepare for such an emergency. All you need to do is create a USB Flash Recovery Drive. Here's how: 
1 – Press the Windows+C key combination to display the Charms Bar.
2 – Click Search, then type recovery drive into the search box.
3 – Click Create a recovery drive. (Enter an Admin password if prompted to do so.) The Recovery Drive utility will open.
4 – Check the box beside Copy the recovery partition from the PC to the recovery drive, then click Next. A message on the screen will tell you how much storage space the recovery drive is using. You'll need to use a USB Flash Drive that is at least that large (8GB is usually sufficient).
5 – Insert a USB Flash Drive that's at least as large as the size of the recovery partition as reported in step 4.
6 – After the USB drive shows up in the list of available drives, click on it to select it, then click Next.
7 – Click Create. The Recovery Drive utility will now get busy creating your USB Recovery Drive. When it finishes, you're done.
8 – Label your newly created Windows 8.1 USB Flash Recovery Drive as such, then store it in a safe place.
That's all there is to it. If your hard drive ever fails or your Windows installation becomes corrupted, you'll be able to restore Windows using your USB Flash Recovery Drive.