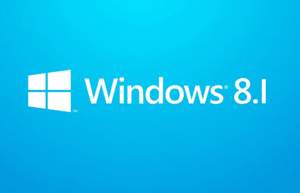 One of the first things we need to do after setting up a new PC is to create a Recovery Disc in case something ever goes wrong with the Windows installation (and trust me, at some point it probably will).
The process for creating recovery media in Windows 8.1 is different from the one in previous Windows versions. Here's how to do it: 
1 – Press the Windows+S key combination to open a Search box.
2 – Type the word recovery into the Search box, then select Create a recovery drive from the list of search results.
3 – A window labeled "User Account Control" will pop up. Click the Yes button.
4 – If your PC's hard drive includes a "Recovery Partition" you can check the box to copy it to the Recovery drive if you wish. I recommend that you do so. Note: If your PC doesn't have a Recovery Partition, the box will be grayed out and you won't be able to check it.
5 – Click Next.
6 – Follow the prompts on the ensuing screens to complete the process of creating your Recovery media.