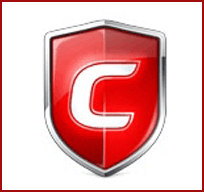 In order to be fully protected against malware, hackers and other online security threats you need a complete Internet Security software suite. There are many such programs on the market, and I've tested several of them over the course of the last few months. One of my favorites is COMODO Internet Security.
COMODO comes with one of the best firewall applications available today. It blocks both inbound and outbound known threats from getting through in either direction while "sandboxing" unknown websites so they cannot spread viruses and spyware to the rest of the system. 
The antivirus and antispyware protection offered by COMODO is among the best in the business. During my tests I actually visited a number of websites known to spread malware and COMODO prevented my laptop from becoming infected every time. I'm not saying COMODO is perfect (no Internet Security suite is), but I can say that it's one of the best anti-malware suites I have ever tested.
COMODO Internet Security is available in both free and paid versions, but there is no difference between the two versions in regards to how well they detect, prevent and remove malware infections. I recommend downloading the free version by clicking the Free Download button at COMODO.com and giving a try.
Important: It is never a good idea to have more than one antivirus application running at a time. I strongly recommend uninstalling your current antivirus program right before installing COMODO.