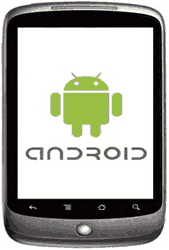 Smart phone users love their apps, and many of us have several apps running in the background at any given time. Occasionally a glitch with one of those active apps will cause the phone to freeze up and the only way to unfreeze it is to close the problem app.
But which app is the one that's causing the problem? It's often the one that you're actually using at the time the freeze-up occurs, but not always.
The fastest way to clear up such a problem is to simply close all open apps at once, then reload them. Here's how to quickly close all active apps:
1 – Press and hold the Home button (the one with the icon that's shaped like a house) until the "Recent Apps" window opens up.
2 – Tap the Task Manager button.
3 – Tap Exit all.
Note: If the problem app has the phone so "stuck" that the "Recent Apps" window fails to appear, repeatedly tapping the Home button will often take you to the Home screen. Once there, start the process over with step one.
Another note: Some Android phones don't display the Task Manager button in the "Recent Apps" window. If yours is one of them you can open the Task Manager by tapping its icon on the "Applications" screen.