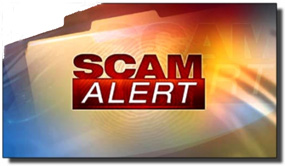 Did you dine at a Chipotle Mexican Grill any time between the dates of March 24 and April 18, 2017?
If so, you should know that your credit/debit card info might have been stolen by hackers.
Company officials reported earlier today that hackers installed malware on their payment systems that allowed them to steal customers' credit/debit card data. 
The breached data included card account numbers, expiration dates and internal verification codes – in other words everything the hackers would need to max out your credit card or drain your bank account dry.
Unlike most companies that get hit with similar breaches, Chipotle said they won't be paying for credit monitoring services for potentially impacted customers.
In fact, Chipotle won't even be informing their customers of the breach. That means you're pretty much on your own if you happened to eat there during the time frame mentioned above. They did post this statement about the breach on their website however.
Bottom line: If you (or someone you know) dined at any of Chipotle's 2,249 U.S. restaurants between march 24 and April 18, you need to report it to your bank ASAP and start monitoring your credit card and bank account statements very closely.
---
Want to help spread the word about my tips? Just click one of the handy social media sharing buttons below: