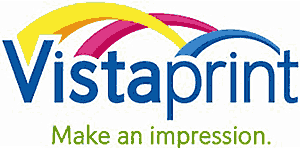 As one of the world's largest printing companies, VistaPrint offers thousands of items that can be customized to your liking. And they do a great job at it.
The folks at VistaPrint are very easy to work with, but if your order includes customized items you'll receive a message stating that the order cannot be canceled or changed after it has been placed.
This is not always true however, even when they say it is. The key to getting your VistaPrint order changed is to contact their customer service department as soon as possible after placing the order. Here's how: 
1 – Make sure you're logged in to your VistaPrint account, then click the My Account link at the top of the window.
2 – Click View Order History in the left-hand column.
3 – Highlight the Order Number of the order you wish to change, then right-click on it and click Copy.
4 – Scroll down to the gray box at the bottom of the screen and click Contact Us.
5 – Click on Chat.
6 – Paste the Order Number that you just copied to the clipboard into the "Order Number" box.
7 – For the "Subject", select Existing Order.
8 – For the "Issue", select Change order.
9 – In the Comments" box, type a short note explaining that some or all of your order is incorrect and that you'd like to have it changed.
10 – Verify that all the fields in the form are correct, then click the Submit button.
A VistaPrint customer service rep will enter your chat session and assist you with your request. My personal experience has been that they WILL change your order as requested as long as they haven't actually started working on the items purchased in the order. That's why it's imperative that you contact them as soon after placing your order as possible.
Note: You can also call VistaPrint on the phone to request a change to an order, but oddly enough I have had better luck in getting them to co-operate when I contacted them via chat.