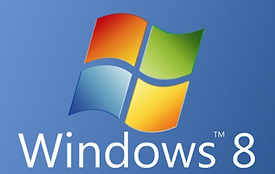 Question from Allie R.:  Rick, I just bought a new monitor for my Dell Inspiron 660s computer with Windows 8 (which I am SOOOO confused about). I bought a new monitor and hooked it up but the text is so small I have trouble reading it.
My question is how do I change the screen resolution to make everything look bigger?
On my old computer with Windows Vista all I had to do was right-click on the background and I could change the screen resolution, but I can't figure out how to do it with Windows 8. Can you help me?
Rick's answer:  I'll be happy to help you Allie. There are actually several ways to change the screen resolution in Windows 8, but I'll just show you the easiest method:
1 – If you're on the Start Screen, click the Desktop icon to display the Desktop screen.
2 – Right-click on a blank section of the Desktop, then click Screen resolution.
3  – Select the desired resolution from the drop-down menu, then click Apply, followed by Ok.
Now for a bonus tip: Since your PC is currently running Windows 8, you qualify for a free upgrade to Windows 8.1. I strongly recommend that you install it. If you visit the App Store you should see a message telling you that you're eligible for the free Windows 8.1 update.
Update from Allie:  Thanks a bunch Rick! I had been right-clicking on the Start Screen. I didn't even know Windows 8 had a Desktop! Yep, I'm a dummy when it comes to Windows 8 lol. Thanks again for your help. Love your site by the way!
---
Do you have a tech question of your own for Rick? Click here and send it in!