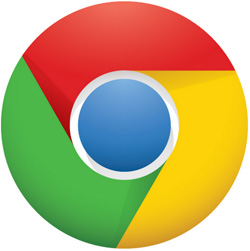 Have you ever needed to create a screenshot of an entire web page, but the page was too long and/or wide to fit in the browser window?
If so, you probably had to "capture" the current contents of the screen, scroll to display more of the page, "capture" that part of the page to a different image file, then repeat the process until you had a photo depicting every part of the web page.
Well, if you use Google Chrome, there's an easy way to take a screenshot of an entire web page without having to scroll or capture multiple images.
All you have to do is use an awesome free Chrome extension called FireShot.
The instructions below explain how to install FireShot and then use it to quickly and easily create a full-page screenshot of any web page. 
First, install the FireShot extension:
1 – Visit this page using your Chrome browser.
2 – Click the Add to Chrome button.
3 – Click Add Extension. The extension will be added to Chrome and you'll see a new "S" icon in the upper right-hand corner of the Chrome window.
Next, use the extension to create screenshots of selected web pages:
1 – Load the web page you wish to create a screenshot of in the Chrome browser.
2 – Click the little "S" icon located in the upper right-hand corner of the Chrome browser window.
3 – Select the type of screenshot you want to take, then select how you want to save it on the next screen that comes up.
That's all there is to it. Happy screenshotting!
Bonus tip #1: This extension is also available for your Firefox browser. Click here to get it!
Bonus tip #2: Want to make sure you never miss one of my tips? It's easy! Just…
Click here to sign up for my free Rick's Daily Tips Email Newsletter!
---
Would you like to ask Rick a tech question? If so, click here and send it in!
If you found this post useful, would you mind helping me out by sharing it? Just click one of the handy social media sharing buttons below. Thanks a bunch!