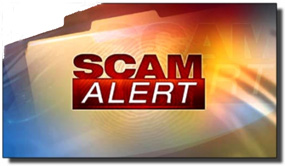 Do you have an account with the giant financial services firm Capital One?
If so, there's a good chance that some very sensitive information about you was recently compromised in a massive data breach.
Yesterday Capital One published this press release detailing the incident.
You can read it for yourself to get all the details, but here are the most important takeaways from it:
Approximately 100 million people in the US and 6 million in Canada were affected.
Approximately 140,000 Social Security numbers were compromised.
Approximately 80,000 linked bank account numbers were compromised.
The breach also included the following personal and financial information:
Credit Limits, Outstanding Balances and Payment Histories of Credit Card Customers
As you can see, this was one of the most invasive data breaches in history.
Capital One did say that no credit card account numbers or usernames and passwords were compromised, but that's little consolation given the broad range of data that was included in the breach.
It's believed that the person alleged to have stolen all this data was arrested before she had the opportunity to use or sell any of the stolen information, but that's far from certain at this point.
Bottom line: If you were one of the 100 million Capital One customers that were affected by this breach, Capital One will be contacting you ASAP to let you know about it.
They'll also be providing you with instructions for signing up for the free credit monitoring and identity protection services they're making available to all affected customers.
Bonus tip #1: Click here to read about several scams and hoaxes that are making the rounds right now.
Bonus tip #2: Want to make sure you never miss one of my tips? Click here to join my Rick's Tech Tips Facebook Group!
If Facebook isn't your cup of tea, I invite you to sign up for my Rick's Daily Tips Daily Update Newsletter.
---
Want to ask Rick a tech question? Click here and send it in!
If you found this post useful, would you mind helping me out by sharing it? Just click one of the handy social media sharing buttons below.