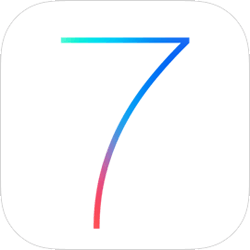 Question from Craig H.:  I've finally decided to update my iPhone 4 to iOS 7 but it won't let me. The phone freezes up at the "Checking for updates" screen, and it remains frozen no matter how long I let it try.
Should I try updating it some other way? Am I doing something wrong? Any help will be greatly appreciated.
Rick's answer:  Craig, I'm guessing that your iPhone has been jailbroken. If that's the case, you won't be able to install the update for iOS 7 until you un-jailbreak it.
Luckily, that's real easy to do by simply restoring your phone to the factory default settings. Here's how: 
1 – Connect your iPhone to your computer with the cable that you normally use to transfer data back and forth between them.
2 – Load iTunes.
3 – Select your iPhone 4 from the list of Devices on the left-hand side of the window.
4 – Click the Restore button.
5 – A message will pop up asking if you want to back up your device. I recommend that you answer Yes.
6 – When the Restore is complete your phone will automatically reboot. You'll then be asked if you'd like to restore your phone from a backup. Click Yes.
7 – All of your apps and customizations (except for the jailbreaking files) will now be restored.
After the restore process has finished working its magic, your iPhone will be just as it was before, only not jailbroken. You should now be able to update your phone to iOS 7 with no further problems.
Of course everything I said above assumes that you have indeed jailbroken your iPhone. If that isn't the case and your issue is being caused by something else, let me know and we'll go from there.
Update from Craig:  Thanks for the tip Rick. I did jailbreak my phone, and the update installed just fine after I followed your instructions and reversed it.
---
Do you have a tech question of your own for Rick? Click here and send it in!