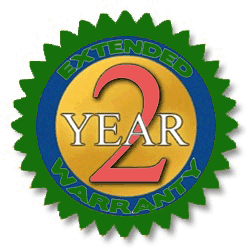 Question from Margaret L.: I have a serious problem Rick. I bought an HP laptop from Best Buy on February 6, 2012 and I also took the three year extended warranty. The laptop died and now I can't find my receipt or extended warranty paperwork.
Best Buy said there's nothing they can do without the paperwork except send it off to HP for repair at my expense. Is there anything I can do to get them to honor the warranty I paid for? I'm just so frustrated right now.
Rick's answer: I feel for you Margaret. I happen to believe that extended warranties are bad deals in general (this post explains why), but personal experience has shown that an extended warranty from Best Buy is pretty close to worthless unless you have the patience of Job AND all of your documentation in order.
I'm afraid that without the paperwork to document your purchase of the extended warranty, you're basically at the mercy of Best Buy, and it appears that they have made their decision. You might try contacting the District Manager that's over your local Best Buy store and explaining the situation. I know of one person who found success that way, but several others who did not.
It's frustrating to have to jump through hoops to get a company to honor an extended warranty that you paid big money for (and possibly didn't even want to purchase in the first place).
Bottom line: I'm sorry to have to tell you this, but without a purchase receipt and proof that you bought the extended warranty (or PSP in Best Buy parlance), you're most likely out of luck.
---
Do you have a tech question of your own for Rick? Click here and send it in!