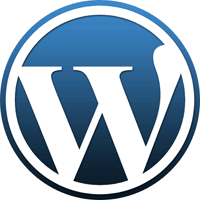 Broken links are a blogger's worst nightmare. In addition to providing your blog's visitors with a poor user experience, they also give your blog a bad reputation with the major search engines, and your search rankings can suffer as a consequence.
Even worse, if you sell advertising on your blog, broken links also make your ad space less valuable.
Tracking down broken links used to involve a boatload of manual labor. We had to visit each page and post and click on all the links to see if they were still valid. But now a nifty WordPress plugin called Broken Link Checker makes it easy to find all the broken links on your entire blog without lifting a finger. 
Broken Link Checker scans all of your blog's posts and pages as well as the blogroll for links, assembles those links in a table, then checks them all to see if they are valid. You are then presented with a report right in your WordPress dashboard that lists all the broken links on your blog! What could be easier?
Adding this great plugin to your blog is easy. Here's how:
1 – Log into your WordPress Dashboard and click Plugins>Add New.
2 – Type Broken Link Checker into the Search box and press the Enter key.
3 – The plugin you're looking for will be the very first one listed. Click Install Now.
There you go! No more manually tracking down all the broken links on your WordPress blog.
Like this post? If so, I hope you'll consider sharing it with your friends.
And by the way, you can get even more tips in my RicksDailyTips Email Newsletter. Sign up for free at the bottom of this page!