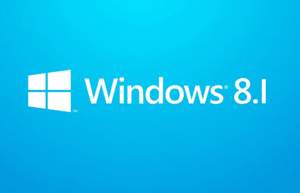 Microsoft released Windows 8 with some changes that quickly proved to be extremely unpopular with seasoned Windows users, and as a result the sales of both Windows 8 itself and new PCs that come with it pre-installed never even made it out of second gear.
But to the company's credit, they listened to their customers and reversed a couple of the most bone-headed decisions in the Windows 8.1 update.
The first and most appreciated change was putting the Start button back in its rightful place. The second (and to me at least, even more important) change was giving users the ability to bypass the reviled Start Screen and boot directly to the Desktop. The instructions that follow explain how to set Windows 8.1 to do just that: 
1 – Right-click on the task bar.
2 – Click Properties.
3 – Click the Navigation tab.
4 – Check the box beside Go to the desktop instead of Start when I sign in.
5 – Click Ok.
From now on when Window 8.1 boots up it will go directly to the Desktop instead of the Start Screen. If you ever find yourself actually wanting to display the Start Screen, doing so is easy: Simply tap the Windows key or click the Start button.