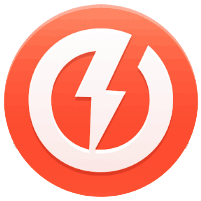 Many of us use one or more VOIP (Voice over IP) apps in order to save our mobile phone minutes, but it's a hassle having to load the app every time we want to make a call.
Bolt is a free app that replaces your Android phone's default dialer app. What sets Bolt apart from other VOIP apps is how it automatically places calls to other Bolt users via VOIP while still placing calls to everyone else over your carrier's regular network (using your plan minutes of course). 
Using Bolt is easy. Simply install the app, then invite the people you call most to install it on their Android phones as well. When you want to place a call, just select the recipient from your Contact List as usual and Bolt will complete the call using either VOIP or your carrier's network, depending on the number to be dialed.
Once Bolt is installed and activated, you won't notice much difference between the way it works and the way your phone's native dialer worked.
If you frequently run out of minutes before the end of the month, I suggest giving Bolt a try. You can install it for free from the Google Play Store.